Rockit Blast 500 mL 3 Watt Speaker Bottle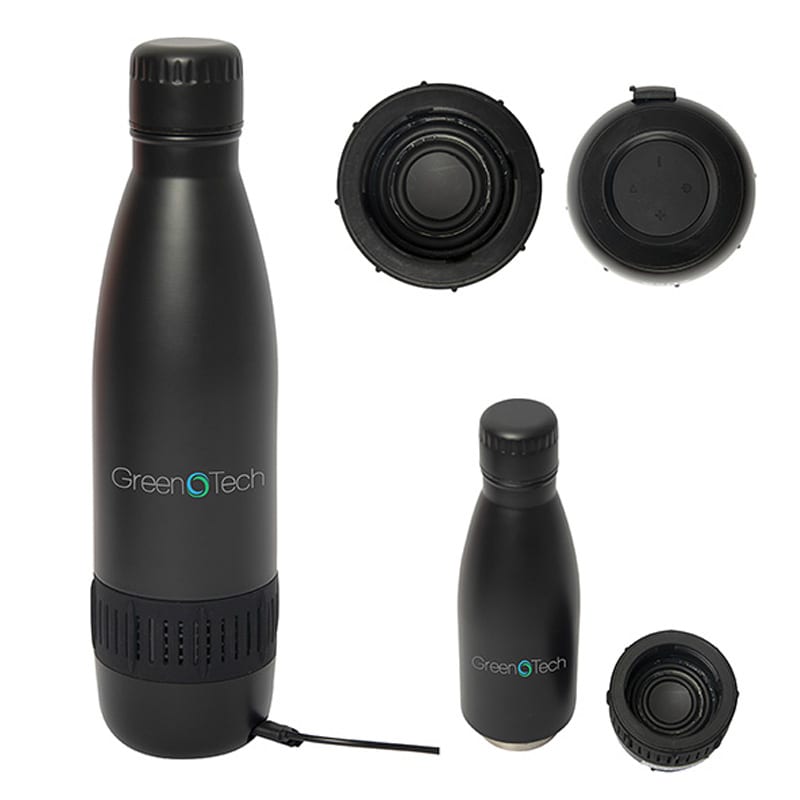 SKU: 111B-DE-WB5030-R
Product Description
DETAILS: Rockit blast with 3 watt speaker is stainless steel bottle, double walled with vacuum insulation for temperature retention, inner copper insulated liner, and screw on stainless steel lid. It can keep your beverages cold for up to 24 hours, holds up to 500 ml (17 oz). Features 3 watt speaker works with most Bluetooth enabled devices, listen to music on-the-go and stay hydrated, wireless V4.1, touch audio controls on lid on screw off bottom speaker, play time is approximately 2 hours, wireless range is 10M (33 feet), rechargeable 3.7V/800 mAh polymer battery, includes micro USB cable. Instructions included, FCC compliant, BPA free and FDA compliant, and individually boxed.
SIZE: 3" Diameter x 11.25" H
COLOUR: Black
PRINTING DETAILS: Call for details.