5% Give Back Program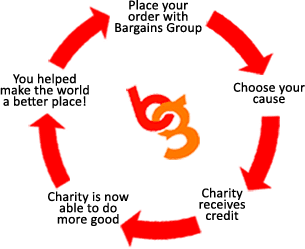 Every time you place an order with The Bargains Group, we will donate 5% of your purchase* to the charity of your choice. We are always looking for helpful ways to give back to our clients, that's why we introduced the 5% Give-Back Program. We strive to make a meaningful impact with every single order processed. Partner with The Bargains Group and help make the word a better place! You choose whether you want the recipient charity to know that their credit is due to your generosity or from an anonymous donor!
*5% of your purchase before taxes will be donated to the charity's account.
Top