Join the Team
The Bargains Group is an award-winning, Canadian owned and operated company, that has continued to grow for over 25 years. We are not your average wholesaler instead, we are a truly unique organization that takes every client through our "BIG" (Bargain Idea Generators) process! We are a dedicated and fast-paced group that often feels like a family. Our team is entrepreneurial by nature and works hard to do the best job they can for our clients because we believe that giving back makes good business sense!
You are a caring professional, who is results-driven and likes to have fun while getting the job done! You are solution focused and enjoy working with a team, but can maintain personal deadlines and commitments. You exceed expectations but are always looking for ways to grow and improve. You like to make a difference and appreciate how time flies when you are having fun (9 to 5'ers need not apply)!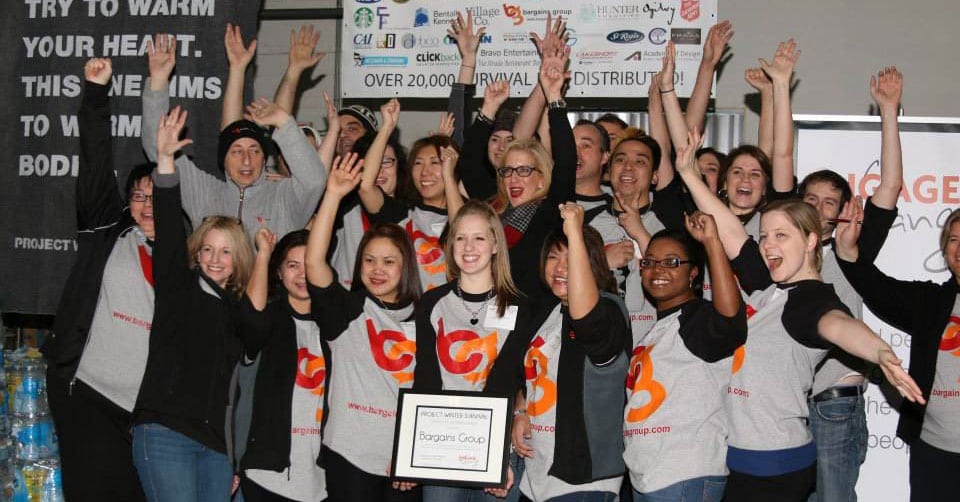 WE'RE ALWAYS LOOKING FOR AWESOME PEOPLE!
What We Do
We're always looking for great people for these positions!
Internships
Bargains Group offers high school, college, and university internships!
Join the Bargains Group Family!
[email protected]
We are always looking for awesome people! If you're not sure where you fit in, email us anyway!
Top