Jody Steinhauer aka Bargain Jody
For public speaking inquiries please call 416-785-5655 or email [email protected]
Jody Steinhauer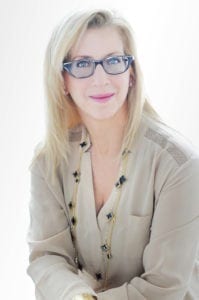 As President and CBO (Chief Bargain Officer) of the Bargains Group, Jody Steinhauer has mobilized her award-winning discount wholesale and promotional products company to revolutionize the business landscape.
As a Canadian female entrepreneur, Jody uses her network of resources and leveraged buying power to aid every company and not-for-profit agency that she touches to maximize their buying dollar. Since 1988, Jody has grown Bargains Group from her apartment to a multi-million-dollar-a-year business. She is also often sought out for speaking engagements due to her successful entrepreneurial business experience, and has been featured in various media outlets, and is an official Huffington Post blogger.
Pioneering her belief of "giving back makes good business sense", Jody is a tireless not-for-profit advocate, and the founder of the national charity, Engage and Change, and its two annual initiatives, Project Winter Survival and Project Water. Through these projects, Engage and Change helps thousands of homeless throughout Toronto and the surrounding area survive the extreme weather conditions while engaging and enabling citizens of all ages to donate their time to their local community through sponsored group engagement events.
Jody's business has expanded to include a social enterprise wing: Kits for a Cause. With a focus on social impact, Jody has built a model for companies to support their local community. Kits for a Cause provides turn-key solutions for businesses to engage their employees while solving local community services' needs for resources. Her model of "brokering goodness" has worked with some of the top industry leaders in both the corporate and philanthropic spheres.
Jody's achievements include: Toronto Region Board of Trade's Business Leader of the Year Award, Rotman Canadian Woman Entrepreneur of the Year Award, Canada's Top 40 Under 40, Toronto Board of Trade-Business Excellence Award, Kaufman Community Award, FLARE Magazine Volunteer of the Year-two time finalist, PPPC Award for Humanitarian of the Year, Women of Influence Local Hero Award, POWER Mentor Excellence Award, Canada's Most Admired Corporate Culture Award-two time finalist, Canada's Profit W100 Recipient, and recipient of the TD Paul Croutch Award. Jody is also the proud mom of two beautiful children.
Top