Give Back Where You Live™
For 35 years, The Bargains Group has engaged in corporate philanthropy and charitable giving, supporting numerous global initiatives and organizations.
We're proud innovators in employee engagement and group volunteering, empowering our team to build stronger communities and aid vulnerable populations. President & Chief Bargains Officer Jody Steinhauer's motto is, "Give back where you live," which helps guides us to support non-profits. We do that through programs like the Full Circle Donation Program, Kits for a Cause, and our Triangle Fundraising model. Since 1999, we've proudly supported Engage & Change, Jody's charity, hosting Project Winter Survival and Project Water annually. Giving back isn't just a good business practice; it's our core commitment. Join us in our corporate giving efforts in Canada through company charity programs and donation initiatives.
Annual Hosts of Engage and Change Initiatives
Annual Initiatives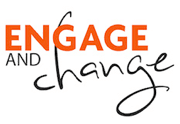 Project Winter Survival
An initiative dedicated to providing the homeless and less fortunate with Survival Kits, which help provide warmth and essential supplies needed for survival on the streets
Learn More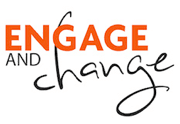 Project Water
A project born in response to the inexcusable amount of death of people experiencing homelessness from dehydration in the summer months
Learn More
Top