8 Must-Dos to Make Sure You Buy the Perfect Appreciation Gift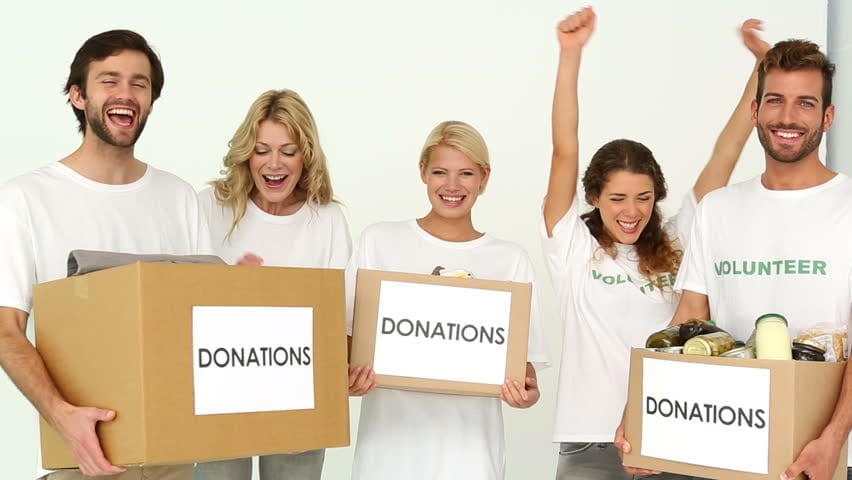 Buying an appreciation gift for volunteers is not always easy. Knowing what to buy can be a challenge, and it can be stressful deciding the best way to say thank you. Volunteers are wonderful people and what they do is selfless, outstanding, and completely deserving of a meaningful thank you. We totally understand that you want to show your appreciation in the gift that you give. Don't worry, we've got you covered.
8 Must-Do's For Choosing A Volunteer Appreciation Gift
Here are our top 8 must-dos to make sure you buy the perfect appreciation gift.
You don't have to spend a lot! – Funding can be tight, and your volunteers understand this – your volunteers just want to feel appreciated! One way to have your "volunteer gift budget" stretch a little further is to buy you volunteer appreciation gifts wholesale. If you have 50 volunteers to buy for, why not buy a case or two of a particular item? Some wholesalers offer cases of gift-like items with as little as 24 pieces! The key is to understand that a little can go a long way.
Make it meaningful! – Making the effort is what really matters in this situation, so taking the time to write out a thank you card makes all the difference. You could take it one step further and get other staff members to sign the card!
Make it useful! – If it's not useful, don't buy it. Whether it's something practical they can hold on to, like an agenda, mugs, or a wallet, or even just a knick knack that will keep them entertained, the gift must be of use to the volunteer!
Think about your volunteers! – Be mindful that the gift should be appropriate for their demographic. If your volunteer is aged 50-70, don't buy them a tech gadget. Likewise, don't buy high school volunteers a day planner, as they likely already use their phones for that.
Always remember that a little ribbon goes a long way! – Ribbons aren't just for holidays. An extra little touch like tying a ribbon around the gift can make it feel like a birthday present, and give it that extra flare to make it that much more special.
You don't have to logo your gifts! – As much as your volunteers support your program, they probably don't want to walk around with a mug with your logo on it. However, you could always logo the bag that the gift goes in, or even logo the ribbon that you can tie the gift with!
Ceremony! Presenting the gift is the key to your communication. You've gone through all the effort to pick out just the right gift that really showcases your appreciation, so the last thing you want to do is pull it out of a cardboard box and just drop it in their hands. Why not set up a gift table, or place the gifts on chairs, or present them in an inventive way in the staff area.
Always keep your program front of mind! – Just because a logoed gift isn't always the best idea doesn't mean you can't use your brand colours. If your logo is lime green, or bright pink why not choose a gift that is the same colour. Maybe tie it with a bow one of the company colors, or add a personal touch to it. This way when your volunteers use it, they'll be reminded of you and your organization.
Above all, you want to make sure that your volunteers feel special. They aren't working for money, but that's because they care. It's important to remember that a little goes a long way. Volunteers want to feel appreciated and know that they are making a difference. By giving a gift and inviting management along to acknowledge them, this will be something that your volunteers remember for a very long time. Don't forget to take photos, and of course, have fun!
Looking for wholesale promotional products in Canada to give your volunteers as a thank you? Give the Bargains Group a call at 1-877-868-5655 today.
Top