Let's Talk Personal Hygiene Care, At a Bargain!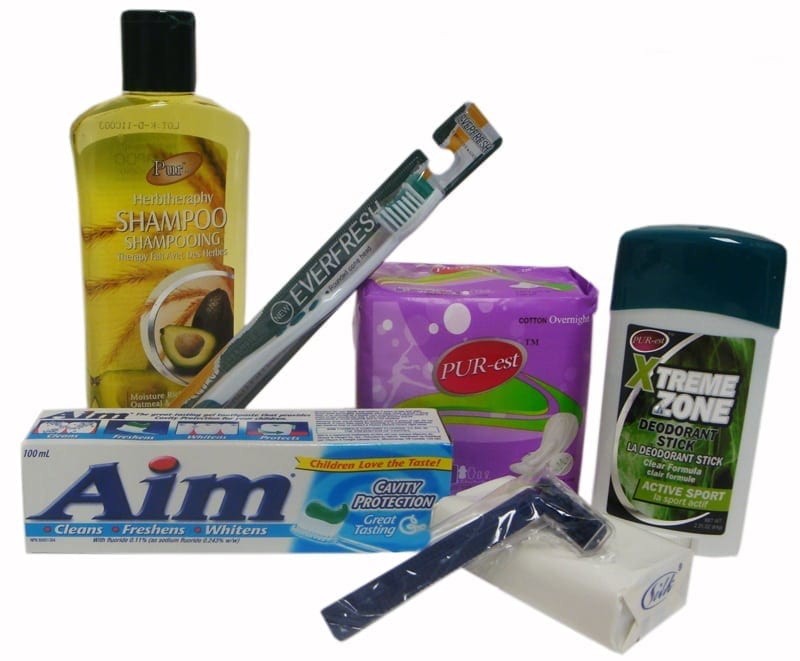 Let's talk about personal care! For most of us at home, our personal care needs are fairly basic but when you are working with non-profits they have their own list of needs.
First of all, budget is one of the more relevant factors in what non-profits need. The less they spend per item, the more people they can help so our discount wholesale personal care products are really helpful. Not only can you save a ton of money but you can order a case or ten cases depending on your needs.
Now there are also various sizes that most of our products come in. We have certain items in single-use pouches such as shampoo, or small bars of soap that are great for a couple of days in most cases. These are used in situations where they only are needed for that limited time.
A common size is our amenity size – so think about what you would find in a hotel washroom. Great for a few days or a week depending on how you use them but not too large that they are heavy for those to carry around with them. Which is why amenity size items are great for outreach, night shelters and disaster relief. For example, a homeless person who carries their belongings with them will not be able to carry a full-size bottle of the several products they would need, as it gets very heavy!
Our full-size personal care items are the standard sizes you would likely purchase for your own home. These are most commonly used for transitional housing, shelters, or other programs where non-profits are aiming to help their clients for a longer duration of time.
Now there are some exceptions, although most outreach programs tend to lean towards amenity sizes for their lightweight benefits – products such as wholesale toothpaste and deodorant are often purchased in full size as they don't weigh very much.
Another thing to think about when looking at wholesale toiletries for non-profits is who is receiving these items. Programs that cater only to men or only to women can choose a more masculine or feminine scent for example. If a program serves a variety of people it's much easier to offer their clients a unisex body wash, or a unisex deodorant and have one item to worry about keeping stock on.
When it comes to bulk personal care products – we like to think we've got it all. Helping our customers with everything from wholesale feminine hygiene, to sunscreen, to scent-free items as well!
If you are looking for bulk personal care either for a non-profit, as a donation, or even for personal use – we can help!
Call 1-877-868-5655 or email [email protected]
Top