Why wait for Black Friday when Non-profits can get 80% off all year round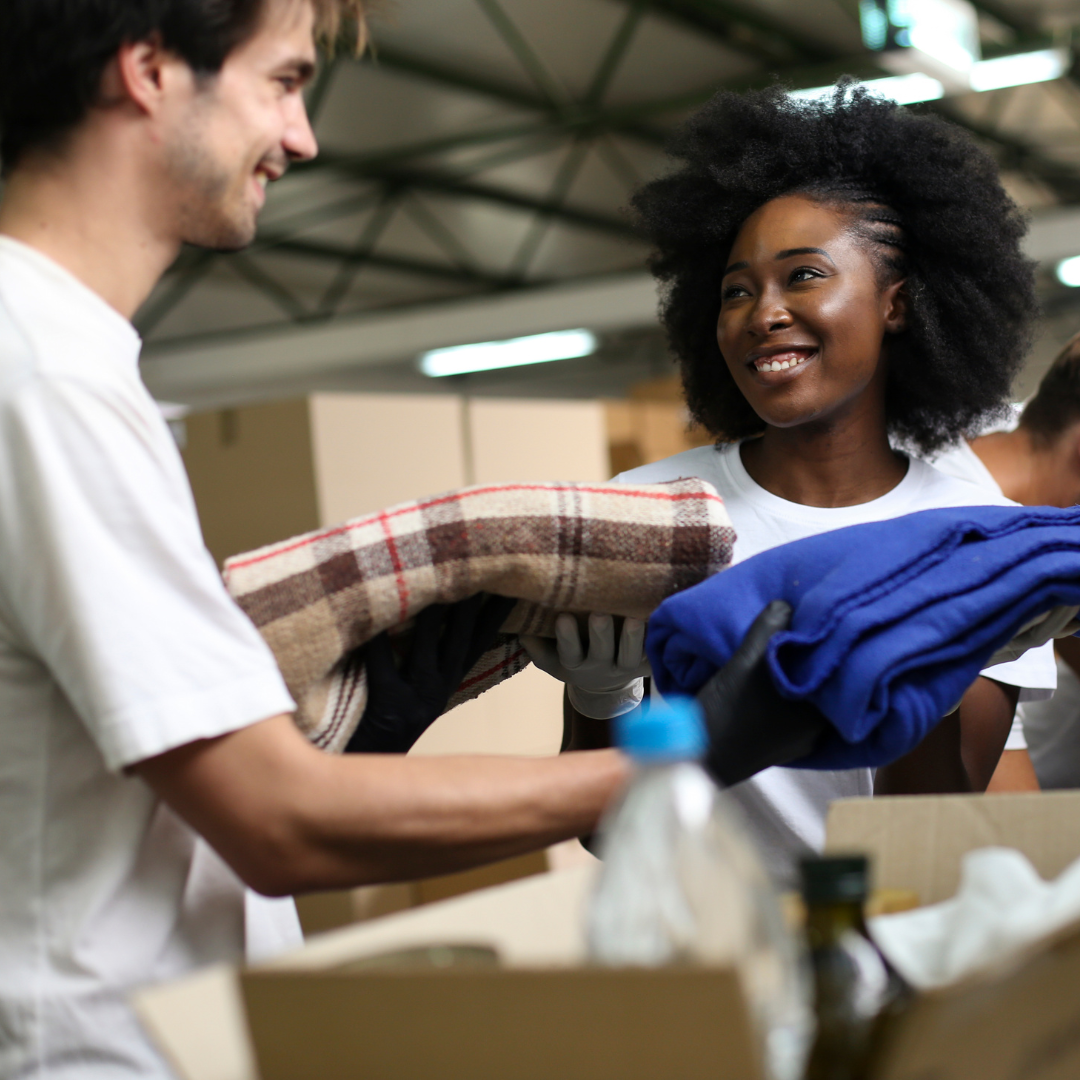 Every year, Black Friday reminds us of an inspirational story that President Jody Steinhauer, shared with us about helping a non-profit group when she first started Bargains Group. At the time, she was volunteering and was unexpectedly asked to watch the clothing room at a homeless shelter while the social workers went out to buy more supplies. They came back with bags of underwear and socks and spent $8,000 and jubilantly shared with Jody the 10% discount they got from the retailer where they bought the products. They thought they found a big bargain in that store. But now, a dreadful feeling overcame Jody after hearing about the insane amount of money that they had spent. Her heart sank as she could have given the shelter a far better price. Jody, then, told the social workers to call her the next time they needed more supplies. Instead of $8,000, Jody promised to offer them the same product for only $2,000 for the exact same supplies. With shocked eyes, the social workers asked if Jody's supplies were stolen.  Jody simply laughed and answered: "No, my business is helping people with my wholesale bargains!"
Ever since then, here at Bargains Group, we keep Jody's promise to give the not-for-profit sector the best bargains any time of the year and to help charities bring hope to their clients. 
Our products are 80% off yearly
We ensure that we have a bountiful supply of merchandise at discounted prices. We put huge efforts into keeping the prices low and making it affordable for non-profit organizations. As a result, non-profits can stretch their budget by buying more items and save more people in-need with the same budget. Afterall every dollar counts! That's why charitable programs across Canada count on Bargains Group for all of their not-for-profit supplies. We are a one-stop shop for them all. 
Full Circle Program
With our Full Circle Donation Program, we give out FREE donations with every not-for-profit order: no matter how big or small your order is. We have a dedicated warehouse filled with essential items such as personal care products, clothing, accessories,  bedding & blankets and so much more… For every not-for-profit order that you place, you will receive a case of donations that will support your agency's requirements. No minimum orders or confusing conditions – you purchase and we add a free box of donations!
Pre Order Program
Besides our Full Circle Donation program, non-profits can also take advantage of our Pre-Order Program to get low prices on the products that they need but just don't need them now. You can place your order up to 6 months in advance. Want to know the best part? We won't bill or ship your order until you need it, and you can lock in the low price and guarantee your stock now. We simply process your order, pack your items, and store them in our warehouse until you are ready for your shipment.
Stores across the Country may run out of stock this sales season, but not here at Bargains Group
Don't wait for items to be re-stocked, we at Bargains Group ensure that we have stock all year round! We have the ideal supplies for you to choose from, whether it's winter wear, hygiene, socks, gifts, or blankets.
As the expert in supplying charities, there is no need to frivolously spend on products that are not needed. We want to ensure that every non-profit has the supplies needed without going over budget; thus giving more resources to more people in need. 
Here at Bargains Group, we offer yearly discounts and affordable prices supporting the not-for-profit sector. We will continuously have the supplies for charities and outreach donations from charities that need them the most.
Discover our great new Bargains by signing up for our Bargains Alert newsletter HERE. Contact us at 1-877-868-5655 or email us at [email protected].
Top