Bargains Tips on Bargain Tee's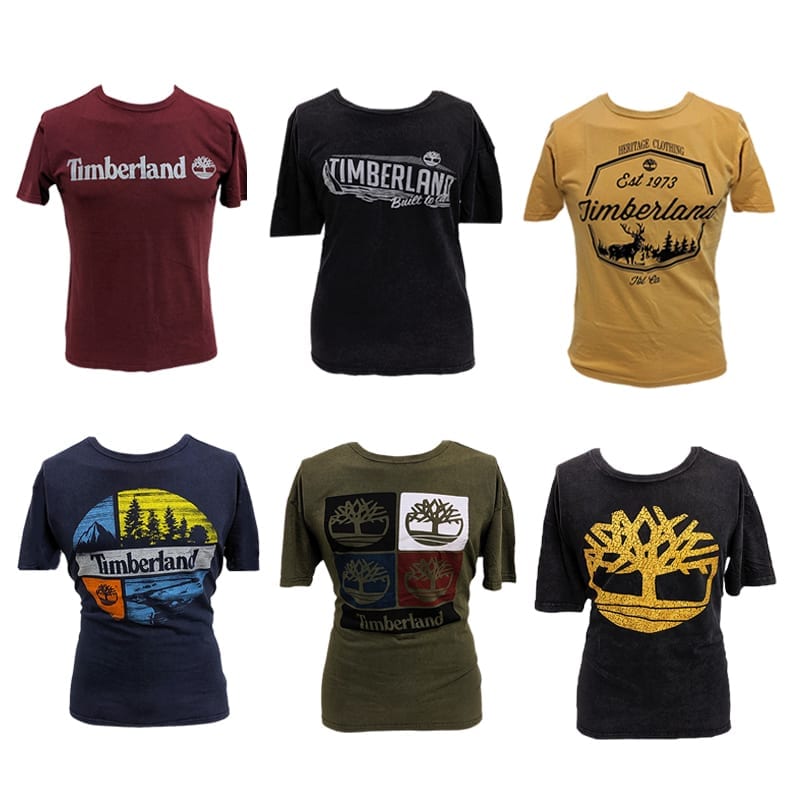 I wish I had kept track of how many custom tee's we have printed over the years. Our custom division actually started partway through the 30 years of Bargains Group. It's a funny story actually I will have to share another time. Our first customer for printed tee's saved thousands of dollars and really launched the division of custom printed items. After the 15 or so years of custom printing thousands of different items our t-shirt still remains one of the most popular items we do. That being said, we wanted to share with you some of our Bargain Tips when it comes to custom printing your t-shirts.
Simplify your logo when you can. Custom printing prices are based mainly off of how many colours you are printing as each colour requires a separate screen. Although most companies have a couple of colours in their logo there are a few ways to simplify your colours, lower your printing price and still keep your brand.
Choose one – if your colours are red and blue, choose one for this event. Maybe you print your t-shirts with red and have a custom ball cap in blue.
Mix it up- we do this a lot with water bottles. Say your logo is 4 colours, you can print your logo in white on 4 different colours of water bottles so each colour is represented.
Go big! Printing prices are NOT based on the size of the print so now is the time to go big, whether you are printing across the back or the chest you can go the maximum size with no extra cost. This is great for special events, volunteering and anywhere else you need your logo to be seen!
Go unisex! For a special event where you need a lot of shirts every penny counts. Our adult tee's are for both men and women. Our general rule of thumb is a women's normal size large would be an adult size medium, if you go down one size for your ladies tee's then you should be good to go. However, bigger is always better especially if you don't know the sizes of your team. You can wear a bigger shirt – but not a smaller one.
Custom tee's are great for so many reasons – and although we are famous for our bargains we also offer more fashionable options; including brand names, fitted shirts, and performance material. If you want expert advice on any other needs be sure to let us know!
We are here to help!
Call 1-877-868-5655 or email [email protected]
Top