Celebrating the Impact of Full Circle Donations, from Haiti!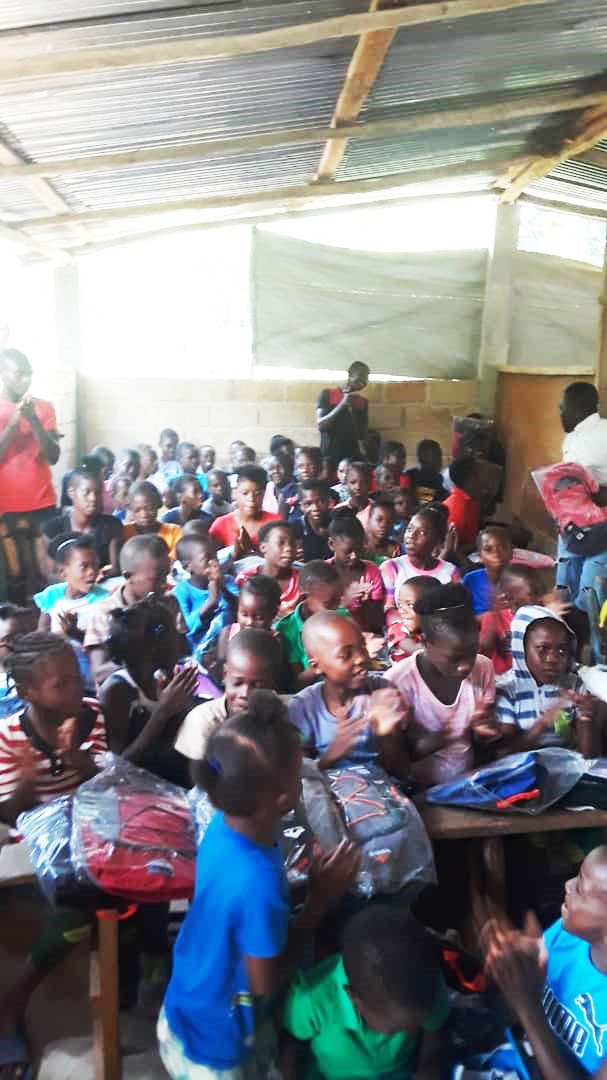 At The Bargains Group, we continue to find ways to live our core value, We Make a Positive Impact! This past summer, we connected with Moise Aristide, who is an incredible changemaker supporting kids in a rural school in Haiti.
At this time, Haiti is facing both political turmoil and supply and demand challenges with receiving school supplies. On the supply side, there are not enough spaces for children to enroll in school; when on the demand side, the average cost of US$80 in tuition per child/per year before books, uniforms, and transportation, puts primary education unaffordable for many local students. This statistic makes it extremely difficult for parents to send their kids to school and for them to also buy the necessary school supplies that they need to be successful in the classroom. When Moise reached out to us, we knew that we wanted to do everything that we could for these children. Thanks to our bargain school supplies, Full Circle Donation program and a lot of love, we were able to help 120 kids in need just in time before the new school year to help them continue learning and growing.
This past week we received an update from Moise, who wrote and send us beautiful pictures of the children receiving their agendas and school baskets. "As a gift, Bargains Group did give me a lot of agenda to provide to the kids, and they really liked them."  He also wanted to thank us on behalf of the children after seeing what a difference this made. There is nothing else that can make us happier than seeing smiles on Haiti kids' faces!
If you are looking for donations for your non-profit or charitable program, please reach out to our team: [email protected] for more information or to get started!
Top