5 Ways to Stay Safe (& Sane) this Back to School Season!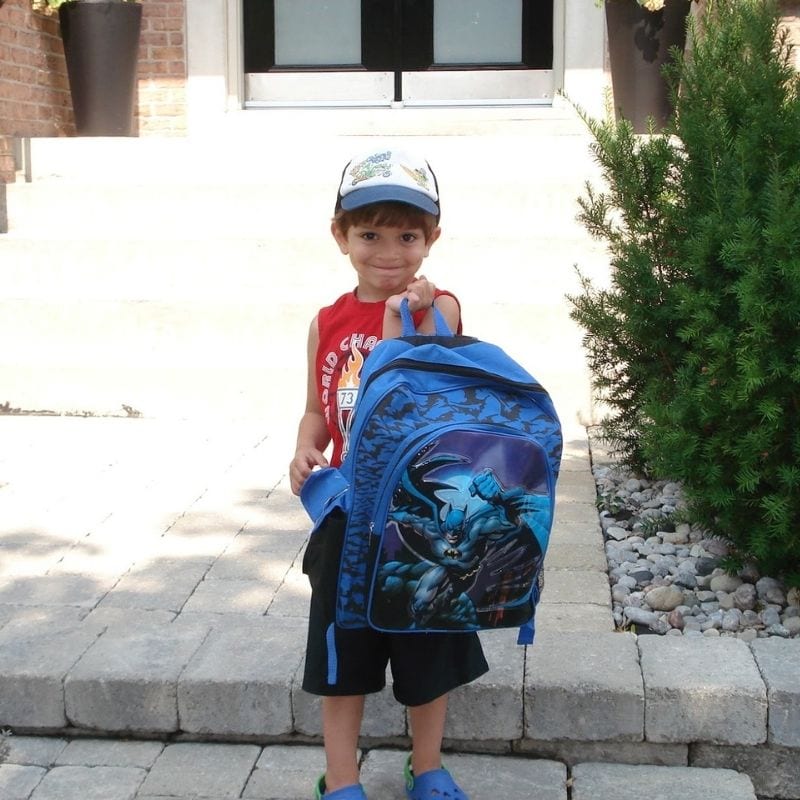 By: Jody Steinhauer, Founder of Bargains Group & Kits for a Cause
As a mother of 5 (ages: 10th grade to recent university grad), I can feel the collective anxiety across Canada that parents and families are experiencing, as students go back to school amidst the COVID-19 pandemic. While there's no magic wand (or mask) to make it all go away, I've put together 5 Ways to keep your families sane and your kids safe at school:
Communicate

– Amidst all the chaos, it is very important to have open conversations as a family about comfort levels, boundaries and staying safe. Frequent check-ins are key to understanding how your kids are coping with all of the changes happening around them. Remember to empathize and recognize that emotions and fears might come in waves, as this is a very strange news for everyone.

Keep it Clean – My kids laugh at me because we don't leave the house until I've checked that everyone has their Perla! I am constantly spraying down desks, doorknobs, steering wheels, etc. and reminding my family to do the same. Whether it's a sanitizer spray or wipes, figure out what works best for your family and keep stock everywhere to make it accessible! Think of your key areas to keep clean: The front entrance to your home, backpacks or purses, cars, and washrooms, etc.
Mask Up – Our Family uses both disposable 3-Ply Face Masks and Reusable Masks throughout the week. It's so important that your family has a healthy supply of masks and remember the dos and don'ts when wearing a mask. My quick reminder to my kids:

          (1) Don't touch the front of your mask ever, 

          (2) Wash your Reusable Mask in boiling water after each use, 

          (3) Keep a spare mask in your bag, 

          (4) Put your disposable 3-Ply Mask in a Ziplock bag after each use in order to reuse the following week. 

          (5) If your disposable 3-Ply Mask gets wet, throw it out!

Stay Motivated – With so much uncertainty, it's easy to become overwhelmed with all of the unknowns. That's why as a family we have each been setting one goal for the week. As a parent this allows me to check in with each of my kids and understand how I can support them. It could be simple like cleaning their room or for me, going for walks in the morning. One goal per week is tangible and creates a welcome distraction for everyone!
Have Fun

–

This to me is the most important reminder. We can be in a pandemic, and still have fun as a family! Now that we're getting into the school routine, it's important for us to find time on the weekends for family fun. My family loves to have a backyard fire on Friday nights, and share what's going on in everyone's worlds. My

Kits for a Cause

team has worked with so many families to find them ways to have fun and give back to local causes in their neighborhood. Find what works best for your family and lock it into everyone's calendars!
Top