3 Tips for Building Personal Hygiene Kits for Less!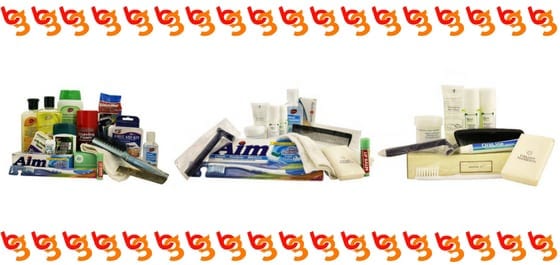 We know from experience that trying to gather many different items to create a personal hygiene kit can be stressful, expensive, exhausting, and let's be honest, not a lot of fun. Your time and effort spent is important and helps people that aren't necessarily as fortunate as the rest of us. By building these kits for those in need, you are helping them take care of themselves in a way that they deserve. So sit back and let us be your "how to build personal hygiene kits for less" guide.
3 Expert Tips for Putting Together Personal Hygiene Kits
Retail is expensive & time consuming: Buying retail is always going to be more expensive than buying wholesale personal hygiene products. Simply put, if you decide to shop wholesale you can build up to 4 times as many kits with your budget, allowing you to help up to 4 times as many people who are in need! Also, by buying wholesale you will save yourself tons of time by not having to run around to various retail stores trying to find exactly what you need at the right price. Shopping wholesale allows you to purchase what you want, at a great price all from the location of your choice!
Choose your items: Find a reliable wholesale personal hygiene products supplier and check out the products that they offer. Start with the basics, such as a toothbrush, toothpaste, soap, shampoo, deodorant, razors, and shaving cream. Depending on your budget you can include one higher quality item that will make the recipient of the kit feel special.
Get support from your community: Why not encourage people within your community to build kits and give back? It may seem like an overwhelming task, but trust us; it is easy and totally achievable. Once you have these people on board you can turn this into an annual event. Let us explain how this idea works in more detail:
Spread the word and let everyone know that they can sponsor their very own "Personal Hygiene Kit." Use social media, send emails and texts, and why not even go old school and pick up the phone to get your message out.
Organize a "packing event" where everyone can get together and pack the wholesale personal hygiene products into their bags. Remember to invite everyone who has sponsored a kit to the party and encourage them to bring friends!
DJs are everywhere, so why not ask around and see if they will donate a couple of hours to come and play music at the packing party?
There is no need to spend money catering this event; all you have to do is ask people to donate snacks and drinks. You'll be pleasantly surprised at how generous others can be. Next time you are at the supermarket or ordering coffee why not mention your event and ask these businesses to help.
Photos, photos, photos! Ask everyone to take photos and share them on the social media pages you will create.
By allowing donors to get involved and see where their money is going will encourage others to help too!
Bringing people together for a meaningful cause is undeniably a benevolent achievement, so whatever happens always remember to have fun and smile! Whether you are able to put together 50 kits or 500 kits, you should never forget the wonderful impact your efforts have on those in need. Our final note as we think it is important for everyone involved; let your volunteers see the impact that they are having. If the packers don't get to deliver the kits, make sure they see where the kits end up. This is the final chapter of the kit packing story and it is important for those involved to experience that emotional attachment to the project, especially if you want them to return to your packing event next year. We hope these tips will help save you time and money the next time you feel like giving back to your community.
Need help with ideas or deciding what should be placed in your kits? Why not email us at [email protected] or call us toll free at 1-877-868-5655.
Top