How to Incorporate Giving Back at Special Events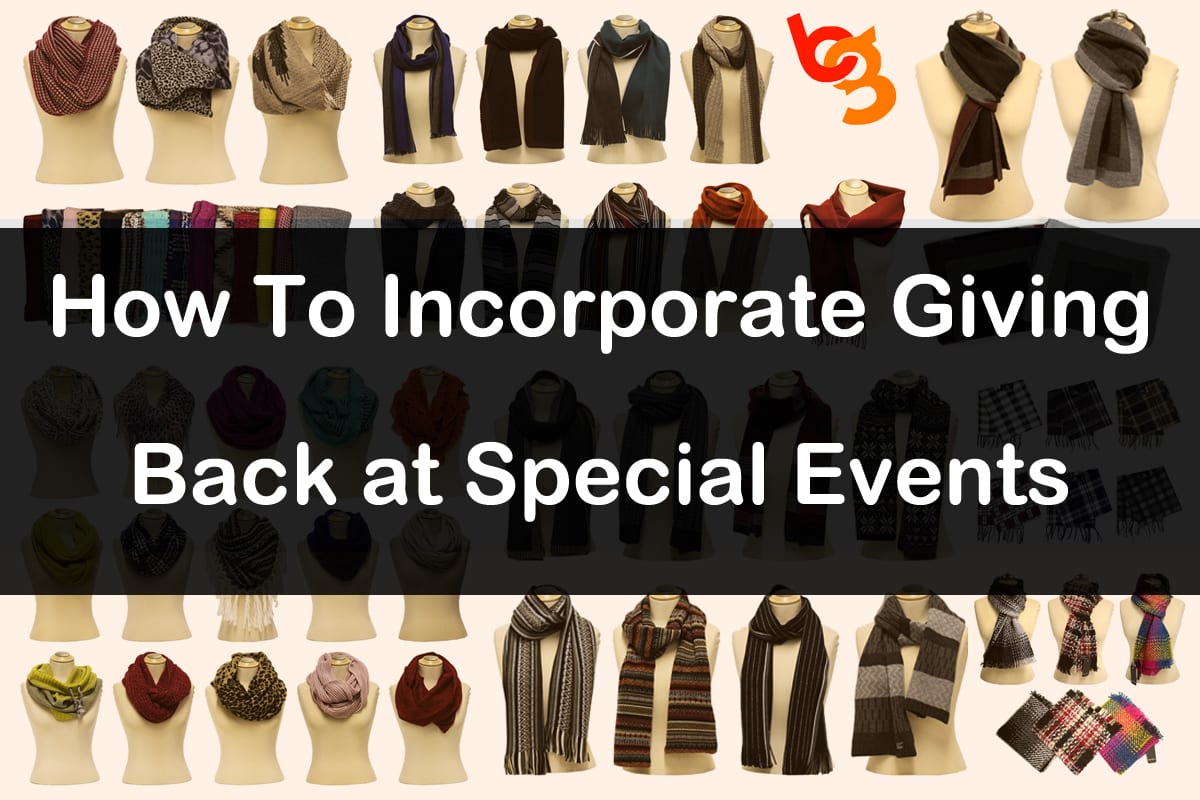 Our clients are always asking us for ideas on ways they can give back to their community in the Toronto area, and to those who are in need. We like to tell them that there are so many amazing ways you can give back; all you need is the right idea! To start, there are a number of social service agencies and organizations who are always in need of Not For Profit supplies.
Recently we had a client ask us if we could help them find a way to boost employee engagement by incorporating the theme of giving back at their company's big annual conference. Here was the idea we gave them – and it was a huge success!
Charitable Centerpieces
At many events – big, small, fundraising, celebratory and more – we often find that the organizers will set up tables with beautiful floral centerpieces. Now I am not writing today to speak negatively about beautiful (& expensive & temporary) floral arrangements, as we all know they are traditional and hold deep meaning for many. However, I am writing to share an idea of how you can take that same budget and ultimately have some of it go towards supporting a cause that is close to your heart.
One of the ideas that we often suggest to our clients is to buy a bulk quantity of a particular item – we often suggest picking up a case or two of wholesale scarves from our not-for-profit supplies line of products – and to put one out at every seat at the event. To make them even more personal, we suggest tying a little (handwritten) note to each scarf with ribbon.
The first great effect of the scarves is that when people take their seats they are almost instantly drawn into conversation about the scarves. They can be traded amongst the guests and are great conversation starter. You might be thinking – and how does this relate to giving back? Well here's the trick – once everyone is settled into their seats and done exchanging the scarves – the event organizer(s) can make an announcement in this nature: "I hope everyone enjoys the beautiful scarves we have laid out for all. Feel free to trade them around to find a scarf that is perfect for you! If you do not feel like you will use the scarf, or if you do not wish to keep the scarf, we highly recommend dropping the scarf off in one of the boxes we have set up near the exits. All scarves that are dropped in the boxes will be donated to (such and such) charity on behalf of everyone at this event today".
Donating to a Cause with Not For Profit Supplies
This idea can be repurposed in a variety of ways – including putting together gift bags or kits of essential items which can be used as not-for-profit supplies donated to a specific cause. If you have a game that will have somebody win the centerpiece, make the donation in the winner's name.
This idea is just one of the many we have suggested to our clients here at Bargains Group. However, we are always just a phone call or email away and are bursting with more ideas on the most creative uses of not-for-profit supplies like this one.
Need help with ideas on how to give back or deciding what could be used as your centerpieces at your events in Toronto? Email us at [email protected] or call us toll free at 1-877-868-5655 for more ideas on not-for-profit supplies.
Top